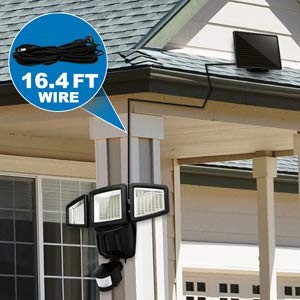 ALL WEATHER READY
WATER RESISTANT
HEAT RESISTANT
FROST RESISTANT
LONGER CABLE MORE FLEXIBLE
16.4 FT long cable more flexible allows you to mount the light, ideal for use in any exterior section of the house or compound such as garage and shed and along driveways, paths, walls, lawns, gardens, pools.
•Motion Sensor Solar Light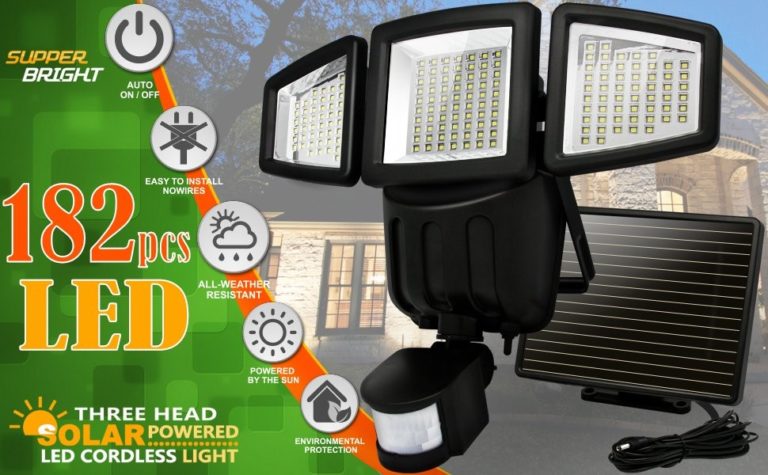 ULTRA BRIGHT – 1000 Lumens, High Power 182 LED Garage Sensor Security Flood Solar Light Save money and energy with our solar charged shed light system.
HEADS ADJUSTABLE – Adjustable side lamp heads move upwards, downwards and horizontally for maximum lighting coverage. Three lamp heads allow for maximum lighting coverage; Illuminates downwards, horizontally, or upwards.
IMPROVED WATERPROOF – Ability Due to Digitally Adjusting Settings by Buttons. The common Knobs Reduce it because water or moisture will go inside the lamp through the knobs.
ANYWHERE USE – Perfect for backyards, walkways, driveways, garages, Patio, Deck, Yard, Garden, Driveway. Fully charged it can light up 150 activations for 60 seconds at a time.
EASY INSTALLATION – No main power or wiring required. this easy-to-install solar panel can be fixed on any exterior wall constructed of all types of material including metal, wood or plastic.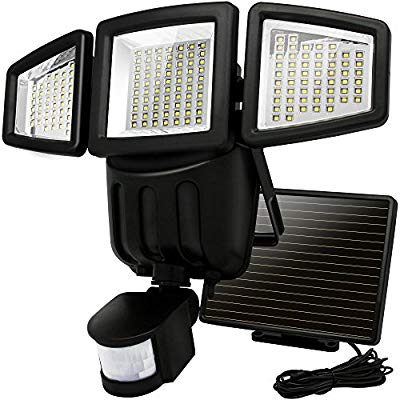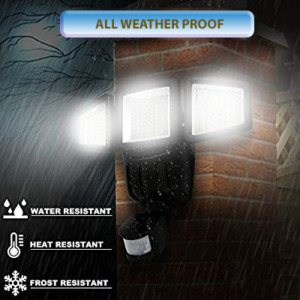 Costech Solar Lights is powered by the sun, light any dark area and add extra security with the
Costech 182 LED Triple Head Solar Motion Light. The newly designed light offers adjustable side lamp heads
for maximum lighting coverage. This light automatically turns on when motion is detected and comes equipped with 182 super-bright white LEDs, ensuring reliable lighting power for whenever you need it.